"At some point in life you'll need to thank a First Responder. We decided to do it everyday." - Carl Medlin, The Station Burger Co. Founder
Your taste buds don't have to be shy, try something a little different when you walk into The Station Burger. We aren't a fast food joint, but a fresh, clean eating restaurant where you can get your hamburger, chicken, salad or ice cream fix.
Our franchise right now stretches from Paducah, KY to Union City, TN. Whether you're on Southside Paducah, near West Paducah or passing through Union City, come to The Station Burger hungry!
Weekly deals:
Monday Dollar Dog Days! The Cooper is $.99 ALL day
Turn Out Tuesdays! Wear your first responder's uniform or a Station T-shirt and get 50% off your meal!
Every Day: 15% off for anyone with a military or first responder ID
The
Burgers
Fresh, hand-patted burgers made to order
The
Dogs
All-beef hot dog on a butter-toasted bun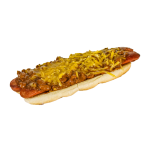 ½ pound all-beef hot dog on a butter-toasted bun topped with our special chili & cheese
The
Sandwiches
Grilled Bologna and Grilled Cheese
The
Salads
Dressings: Ranch, Fat-Free Ranch, Honey Mustard, Balsamic Vinaigrette, Thousand Island, French * Toppings: tomatoes, pickles, shredded cheese and croutons
Sauces:
Mayo
Ketchup
Mustard
A-1
BBQ Sauce
Ranch
Vegetables:
Lettuce
Tomato
Pickle
Onion
Relish
Grilled Onions
Grilled Mushrooms
Extra Toppings $.50
Cheese
Chili
Grilled Jalapenos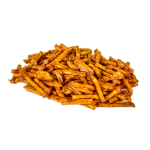 Freshly cut red potatoes fried to a golden brown, then dusted with our special seasoning
Medium side……………………..……..…$2.39
Large side………………………….………..$2.99
Chips…………….………………………………$1.49
Caution:
We cook with 100% Peanut Oil.
Never consume raw food or meat.
Food will be hot.
Fountain Drinks:
Coke, Diet Coke, Coke Zero, Mr. Pibb, Mello Yello, Sprite, Orange Fanta, Sweet or Unsweet Tea & Water
Medium(20oz)………….………..….…$1.89
Large(32oz)……………..………..…..……$2.29
Bottled Drinks……………….…..…….$1.99
Coke, Diet Coke, Coke Zero, Sprite, Mello Yello, Barq's Root Beer & Dasani